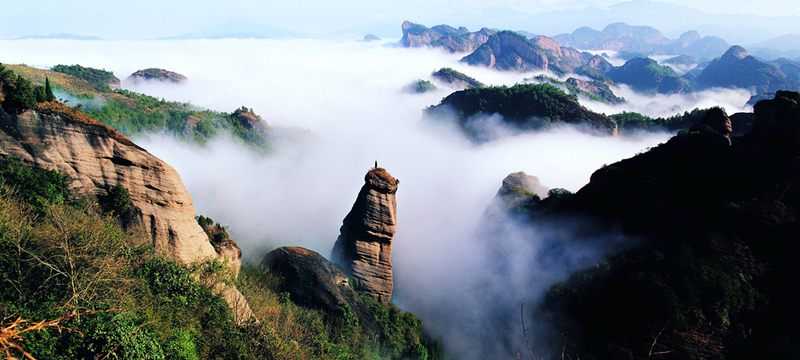 [Guanzhai Mountain-National Geopark] from Tianyi Hotsprings about 15 km
(about 15 minutes' drive)
Guanzhai Mountain, with its natural beauty, was honored as the "ten best scenic spot in Fujian" in 1986. In 1994, the State Council announced that it was a national key scenic spot. In 2000, it was awarded the "first batch of AAAA tourism area in China" in 2008. It was listed as "the nominee for the world natural heritage of Danxia landform" in 2008, and was named "National Geological Park" in 2009.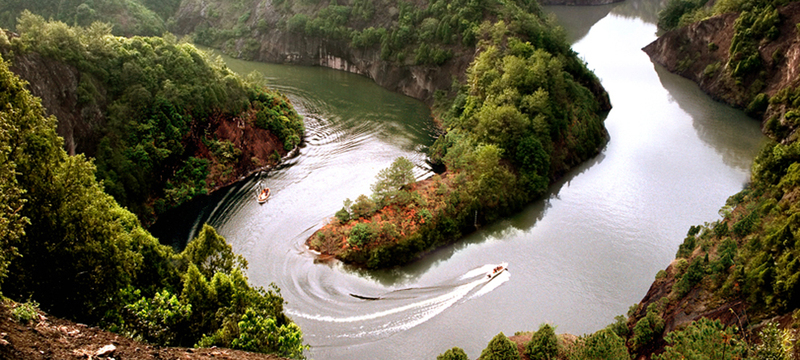 [Kowloon Lake-AAAA tourist attraction] from Tianyi Hotsprings about 15 km
(about 15 minutes' drive)
Green hills surrounded by clear water. The fishing base is located in the Kowloon Lake scenic area. Kowloon Lake has a quiet waterway, a maze of mountains and rivers, a quiet natural environment in its branches and a quiet lake. It is very suitable for carrying out recreational activities with fishing as the theme. It is a tribe of white-collar,gold-collar and silver-haired people who are close to nature, cultivate themselves and experience slow life. Away from the city, away from heavy work pressure, give your heart a holiday and slow down your life.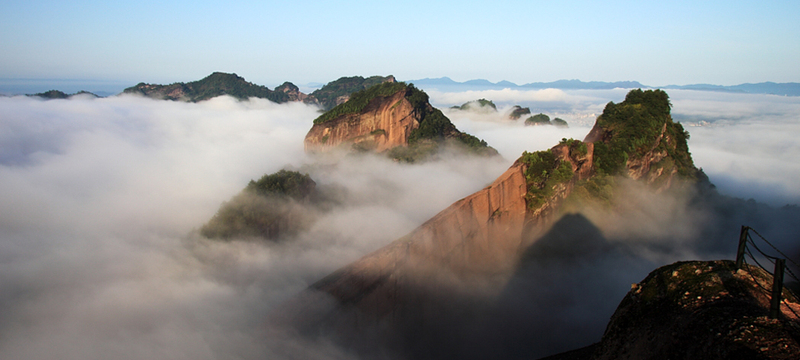 Zhu an Zhai-national key scenic spot)from Tianyi Hotsprings about 15 km
(about 15 minutes' drive).
Zhu Anzhai stands abruptly beside Kowloon Lake, not high elevation but emits a kind of momentum to be higher than the sky, people can not help but give birth to a feeling of awe.

Zhu an Zhai mountain ranges like waves on the sea. The path is sandwiched between huge stones, narrow and steep. Visitors are asked to walk through such slits, because the road is too narrow, so larger people are often sideways. The path is crooked, as if there is no road ahead: the peak circuit turns, but there is a different scene, can be said to be "another village with dark willows and bright flowers". Looking up, the sky was squeezed into a line by boulders, the wind from the end of the slit blows, with the smell of spring, cool, sweet.
Mountaintop built in the Qing Xianfeng years of the Shanzhai Gate is a thick stone wall, with a window and shooting holes, although the years are still standing erect, there is a momentum when the Guan Wanfu. Don't underestimate this small village gate, in the war years it can be fully shouldered the responsibility of protecting the safety of the entire city people, so this mountain named Zhu'an village has the meaning of bamboo for peace.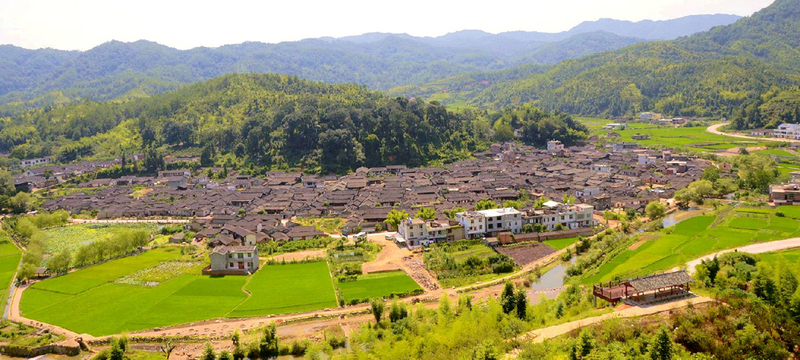 [Peitian Ancient Residencefolk the Imperial Palace]from Tianyi Hotsprings about 40 km (about 35 minutes' drive)
Peitian Ancient Residence is a 800-year-old village, and it is one of the most complete ancient residential communities in Han nationality area. Because it preserves the Ming and Qing Dynasties, it contains the vast rural areas of China rare local culture, it is a preservation of the history of traditional Chinese villages, the original, complete remains of the folk Forbidden City. Visit ancient villages, see mountains, see water, stay homesick.

It has been appraised as a provincial, national historic and cultural village and key cultural relics protection unit. It was approved as a national AAAA tourist attraction in 2012, and now it is listed in the first 50 pilot villages of the whole nation for the protection and utilization of traditional villages. Its exquisite architecture, exquisite craftsmanship, rich Hakka culture, known as the "ten most beautiful villages in China" and "Manor in South China," has the reputation of the "folk Forbidden City".